SO MANY CUTE CLOTHES AROUND THE INTERNET TODAY!
First, we have
CollegeFashion
's tribute to my favesies
Game of Thrones
, "
Fashion Inspired by House Stark.
"
All of the outfits are really cute, but I don't know how warm they'll keep you once you head north of the Wall. I'm looking forward to their Targaryen-themed post, because I need to work on my Lollapalooza outfits!
Yes, Lolla is still 5 months away.
Yes, I'm still thinking about my outfits.
WHAT!? IT'S HARD WORK LOOKING THIS GOOD!
Next,
le fancy geek
pointed me towards this beautiful tee featuring an
Art Nouveau version
of none other than my first nerd girl role model, Princess Peach.
So pretty! LOOK AT HER HAIR! Girl, how much do you spend on leave-in conditioner!?
Last, Etsy seller
Linda Heredia
brings sexy back with this
Marvel superheroes corset
!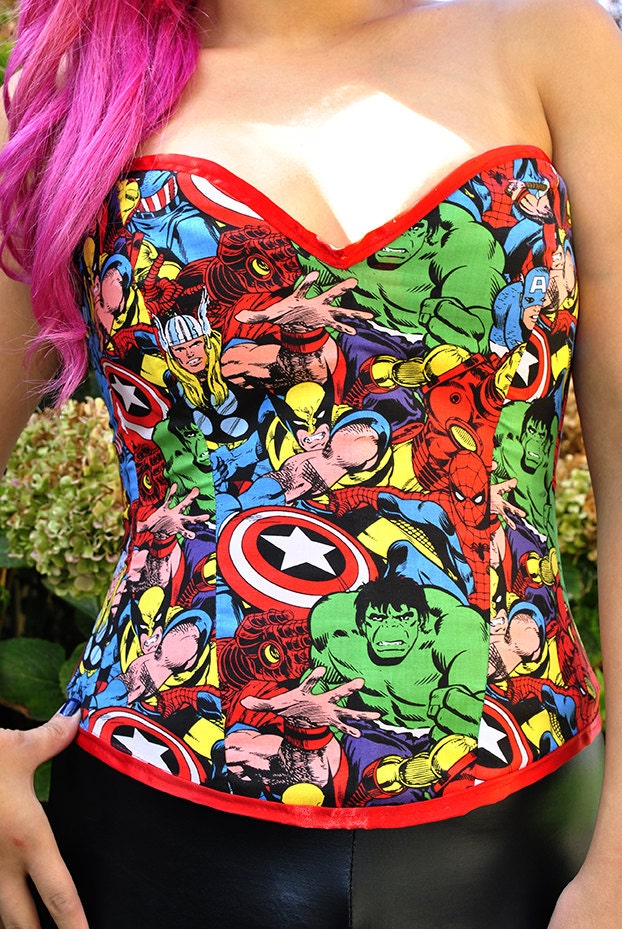 Pink hair + corset top + faux leather leggings = when's the next party? I'm
so
over this week.